Camilla Thurlow and her boyfriend Jamie Jewitt were runners up in the 2017 series of the show Love Island. Her relationship with her boyfriend is still going strong after the show. The couple is sharing their pictures in the social media flaunting their love life.
Even though she had an amazing love life, Camilla went through some mental health issues. She openly talked about her problems in the media.
Mental Health issues of Camilla Thurlow
Camilla admitted that she has fought with the mental health issues for years. She mentioned she also went to the phase when she did not want to be alive. The bubbly star opened up about her battle with the anxiety saying:
"It's difficult for the people around you of course, if you're a people pleaser as soon as you start disappointing the people around you because you're feeling like that then you're trapped in that, is just a constant negative spiral."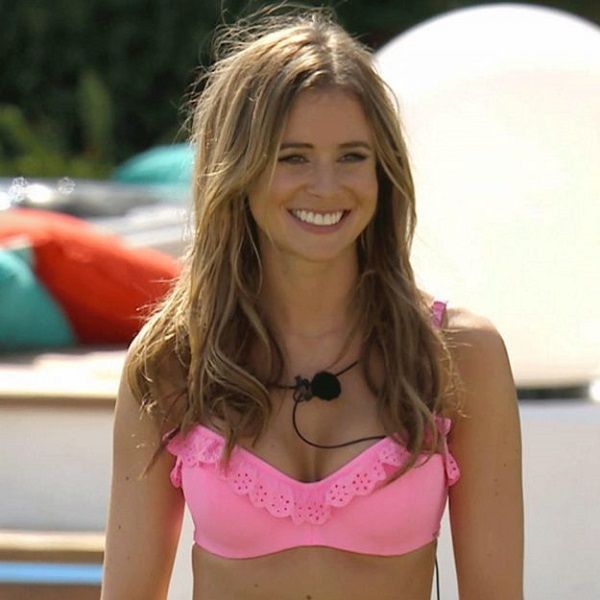 Moreover, she also explained that she had dealt with the thoughts of whether she wants to be alive or not. Camilla went through the time when it was unbearable and she got trapped in her mind with the negative spiral.
Her boyfriend Jamie Jewitt also revealed about his own depression battle after leaving the reality show Love Island. In addition, he also praised Camilla for helping him to turn his life around.
Relationship of Camilla with Jamie 
The duo that met on the reality show Love Island has proved their great bonding by standing strong to date. They are also updating their glorious love life by sharing cute couple pictures on the internet.
Camilla shared a picture of them cuddling together in the bed with their dogs. The pooch was sleeping on Camilla's chest, while their other little dog was cuddled up next to Jamie. She shared the photo on the internet with the caption which reads: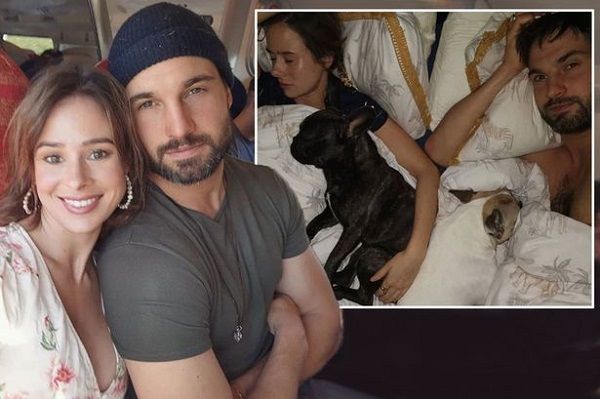 "When you are woken up by a WhatsApp notification and it's @jamiejewitt_ sending you this photo. Good night everyone #sleeptight."
Before meeting up with the love of her life, she was with Jonny Mitchell who broke her heart in the show. However, Jamie entered the show and won her.
The couple is still going well after leaving the show two years back. They ate among the few couples who continued their love story even after the show. They also have two dogs.
Style Transformation of Camilla Thurlow
Camilla went through the style transformation after leaving the show Love Island in 2017. Fans are loving the new looks that she is sharing on her Instagram. She looked stunning on the snap on her sofa clad in a cozy navy sweater and matching military shorts.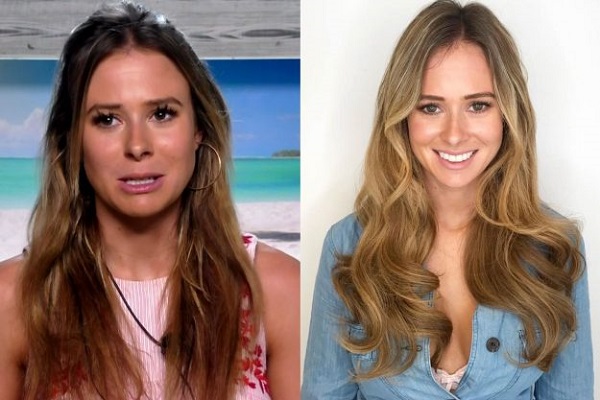 Camilla referred about her stunning transformation jokingly and said that wasn't all about the glamour. Moreover, she also revealed that she was all covered on the dog hair.
The blonde beauty was known for her tumbling blonde hair extensions and huge false eyelashes in the Love Island Villa. However, later on, she went for a more sophisticated look and her fans are admiring her new look.
Source: The Sun
You may want to know that Tana Mongeau dating Noah Cyrus despite being still married to Jake Paul?