Mike Majlak is Popularly known as the friend of youtube star Logan Paul. He appears on the videos and podcasts of Paul as a co-host. The Youtuber and the podcast host Mike went viral on the internet and not for good reasons. What is the cheating scandal of the host?
Cheating scandal of Mike Majlak
After the cheating rumors in early February, the host has finally come with his side of the story.  The cheating rumors started swirling around like air on February 9. At the time, girlfriend Lana appeared to call out an unnamed woman. She was saying:
Later on, the news came that the unknown woman is none other than the Instagram model Ava Louise. She raised to fame after appearing in an episode of Dr. Phil. Louise replied to Lana's Tweet, writing:
 "Imagine getting cheated on with a girl from Dr. Phil LOL,"
She also proved her tweet posting screenshots of them making plans for the evening. After the tweet, the news went viral all around the internet.
On February 11, on the podcast, he gave the explanation to the rumors with his side of the story. He furthermore mentioned he was not "cheating" as he and Lana never truly solidified the terms of their relationship. He then went to say:
"I did feel bad because I knew that I hurt her. I don't think that I cheated, I don't think that I was unfaithful, or that I was a liar or anything like that, but I know that what I did hurt her, and that hurts me."
The host also descried the Ava had waited for him outside of two clubs to get his attention. According to him, she also called Dr. Phil celebrity a "dumpster gremlin". She allegedly messaged him asking to get physical.
Moreover, he also admitted he cheated on Lana with Louise in his hotel room later that night instead. He then expressed guilt in spite of their undefined relationship. The host stated:
"She gets an Uber and she walks out, and I sit on my bed and I go. You're a f*cking idiot."
After explaining his side of the story, he apologized to both Lana and Ava Louise.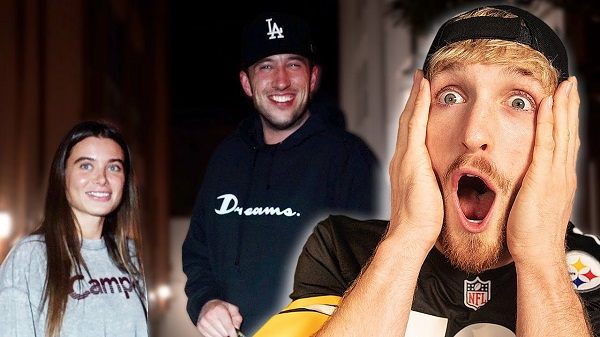 You may also read- Enrique Iglesias welcomed baby girl Home
More About Logan Paul
Logan Paul is an American actor and a Youtuber who is immensely popular for his videos and 9.4 million followers in a now-defunct video application, 6-second video app, Vine. He is mainly eminent for his Facebook account over 13 million likes which helped him produce enormous popularity on his videos. See more bio…
You may also read- Filipino actress Kris Bernal gets a surprise marriage proposal from boyfriend Perry Choi!
Source: YouTube, Dexerto