Paige Niemann started grabbing all the eyeballs with her resemblance to Ariana Grande. Recently, one girl is all over the internet after she posted a video on the app, 'TikTok'. People are talking about how similar she looks like the music icon Ariana.
Who is the look-alike of Ariana Grande?
It is wild how 15-years old Paige Niemann looks exactly like Ariana Grande. She started getting attention with her videos on TikTok where she impersonates the singer. It is very hard to tell the difference and it's mindblowing. She was just 14 years old when people start mentioning that she looks like Ariana.
Afterward, Paige Niemann  started taking her mother's help in doing make-up to resemble the singer. She started looking more like the singer from watching the make-up tutorial of Ariana online.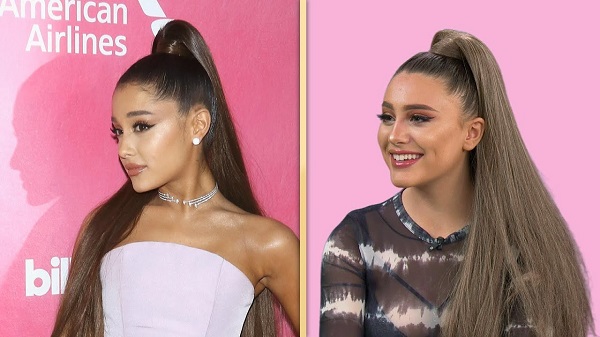 Paige Niemann  also shared many look-alike photos on her social media account Instagram. She found that when people acknowledged the likeness, online or off, it boosted her self-esteem.
Ariana Grande is blowing up in the app with more than 2 million followers. People are also speculating that she might be a big fan of Grande.
With her videos, Paige Niemann  gained many fans along with some people who are likely not the big supporters. Many fans started calling the teenager Ariana Grande doppelgänger and made her viral.
Talking about the negative comment, Paige responded:
"Ariana fans get so offended when people do anything similar to Ariana. They'll be like 'be yourself,' or that they don't like people stealing, or that there is only one Ariana, that I'll never be her."
In November, Paige Niemann  stated that she is a very big fan of the singer for quite some time now. In her old videos, we can also see many posters of Ariana in the background on Paige's walls. Paige Niemann  also revealed that her make-up looks to get the Ariana vibes takes her almost an hour. She hopes to start her career in acting and singing.
Message to Ariana Grande's Impersonator from singer herself to Paige Niemann .
No doubt Paige grabbed the attention of Ariana Grande herself with all of her viral videos. Ariana Grande reached out to her look-alike Paige with the sweetest message. During the interview with Entertainment Tonight, Paige gushed about the DM she got from the singer saying:
"She reached out to me. I was shocked. She's my idol so I was shaking a little bit…She said, 'Let me know if you're ever going to my Sweetener Tour, we can grab a hug'…She wanted to let me know that I am beautiful in my own way and I said 'Thank you and thank you for being so kind to me.' And she said, 'I'm proud of you.'"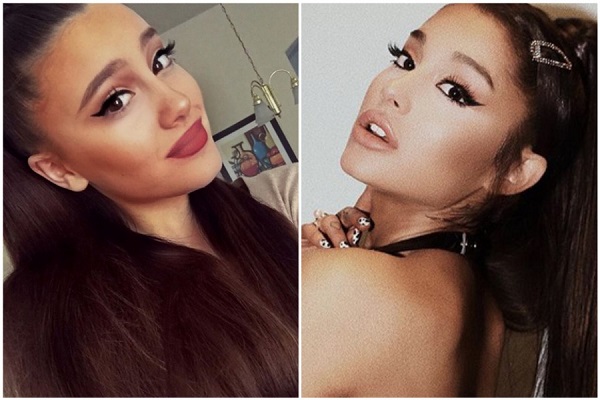 Before sliding into the DM of Paige, she also commented on her Twitter video on the teen's impersonation of her Victorious character.
Source: Teen Vogue, Elle